Temples of Bali – Part 4 – Pura Ulun Danu Beratan
Continuing with my Temples of Bali series, this is the 4th articles of the series covering Pura Ulun Danu Beratan. The 3 temples previously covered in the series were Pura Luhur Tanahlot ( https://randomvoyager.com/puratanahlot/ ) – Temple dedicated to Dewa Baruna or Sea God, Pura Taman Ayun ( https://randomvoyager.com/tamanayun/) – Temple for the Royal family of Mengwi and Pura Besakih (https://randomvoyager.com/besakih/), the mother temple for Balinese. Pura Ulun Danu is believed to be a source of fertility for Balinese and perhaps the most beautiful of the temples in Bali. It is part of their Subak irrigation system (read about the Subak system here – https://randomvoyager.com/bali/) as one of the supreme water sources. Located on the shore of Lake Beratan, which is formed in a volcanic crater of Mount Bedugul at a height of 1200 meters above sea level. Mount Bedugul is located at about 30 miles (48 kms) north of Denpasar, capital of Bali. Built in 1633, probably by Raja by Mengwi, around the same time as Pura Taman Ayun (https://randomvoyager.com/tamanayun/), the royal temple of the Raja of Mengwi, it is a photographers' paradise and adorns the 50,000 Rupiah note of Indonesia. This temple is maintained by the irrigation societies of the surrounding region.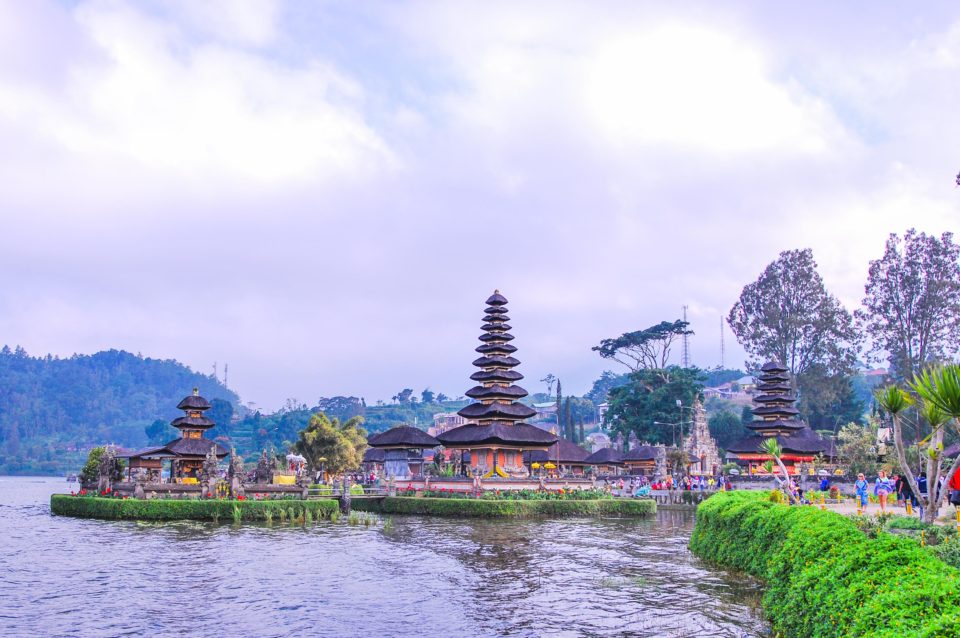 The temple is not a single temple but a complex which consists of multiple temple compounds within. Each compound consists of temples. There are 2 compounds found on the islets, few meters from the shore, inside Lake Beratan. In the first compound, there is the Telengin Segara temple with a 11 storey Pelinggih, which is dedicated to Devi Danu, water Goddess in Balinese Hinduism. The towers of Pelinggih or Meru represents the sacred Meru mountain mentioned in ancient Indian literature and Meru mountain is the abode of gods to keep the discussions concise. Her 2 statues could be seen on the exterior of the Telengin Segara temple. I have read interesting similarities between Devi Danu in Hinduism and Irish Celtic Goddess. But I will keep that discussion for another day while I stick to the topic at hand. In the other temple, Pura Lingga Petak, with 3 storey Pelinggih, a Lingam was found in the form of spring with a white stone flanked by 2 red stones during the restoration. This shows that this temple was dedicated to Lord Shiva, in the representation of Lingam.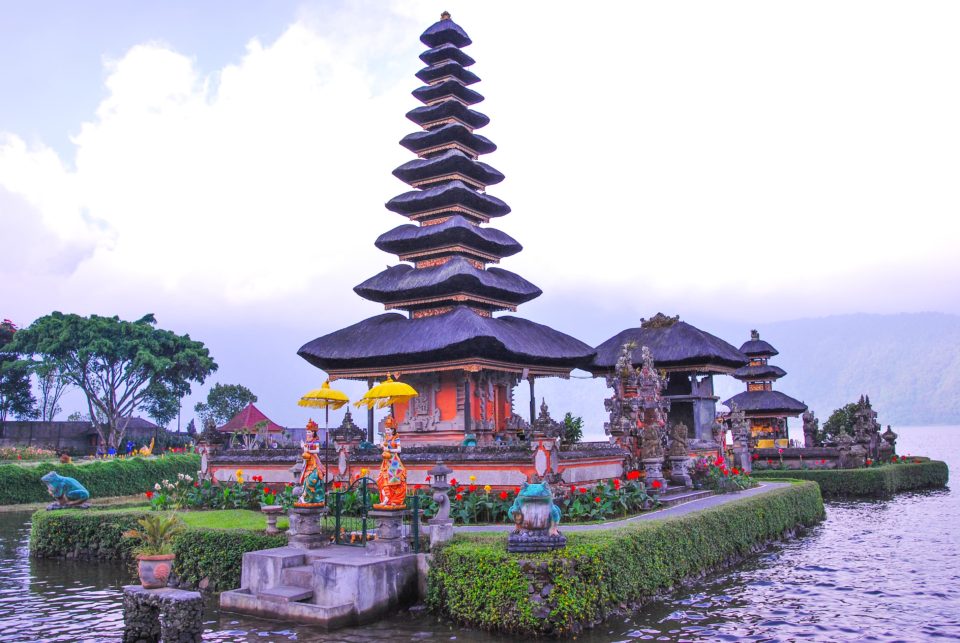 On the shore, there is a temple called Penataran Agung, which has a 7 storey Pelinggih, which is dedicated to Lord Brahma. Another temple, Pura Dalem Purva, which is dedicated to Devi Durga.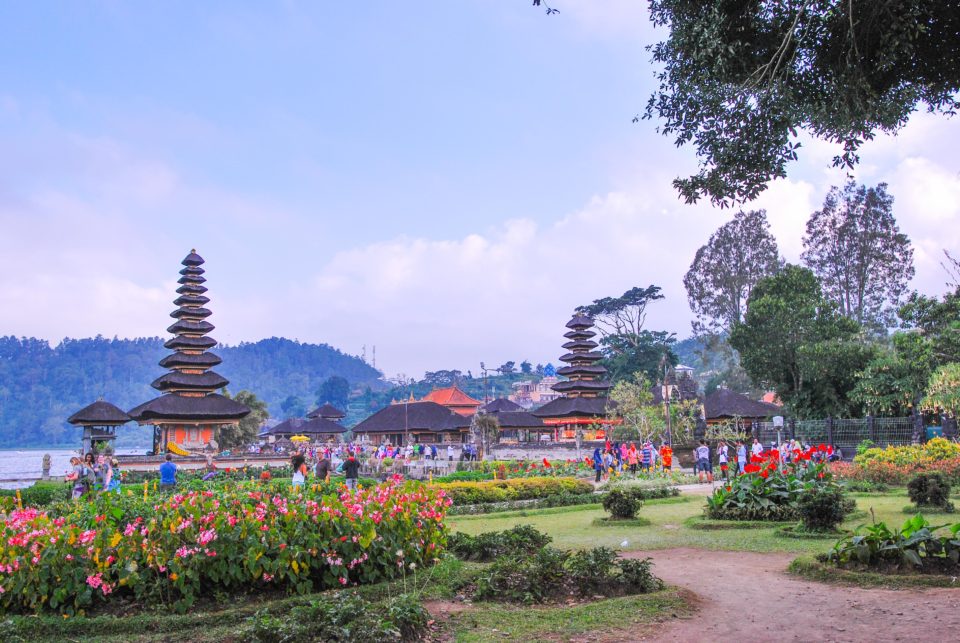 Apart from that, I could see a stupa which carried Buddha statues at 4 different cardinal points which 2 statues of Buddha in the 2 tiers in one of the cardinal points. My apologies for I failed to understand which cardinal point it is as I am Cardinal direction disabled.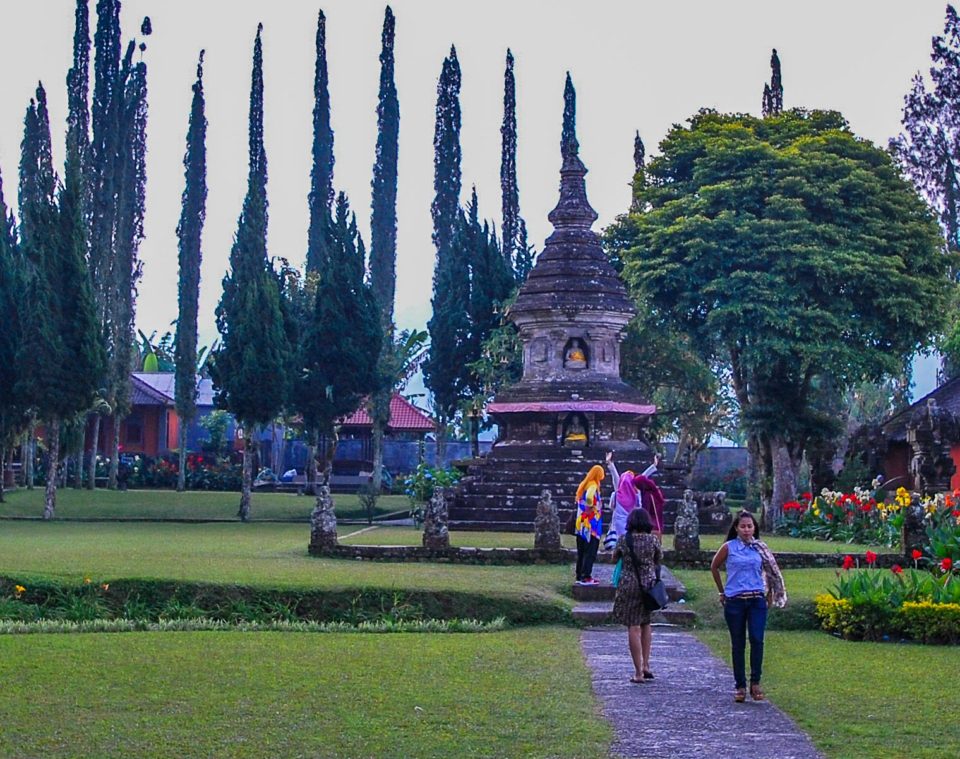 As I walked around, there were young girls on a school trip from the island of Java, who whipped up a conversation with me. Indonesia, being a Muslim majority country and I could clearly see that these school girls were muslim girls, I asked them the reason for visiting a temple in Bali. They mentioned, as I had heard several times before at different situations in Indonesia, "This is our culture". Thoroughly feeling fulfilled, I walked outside to return to Kuta.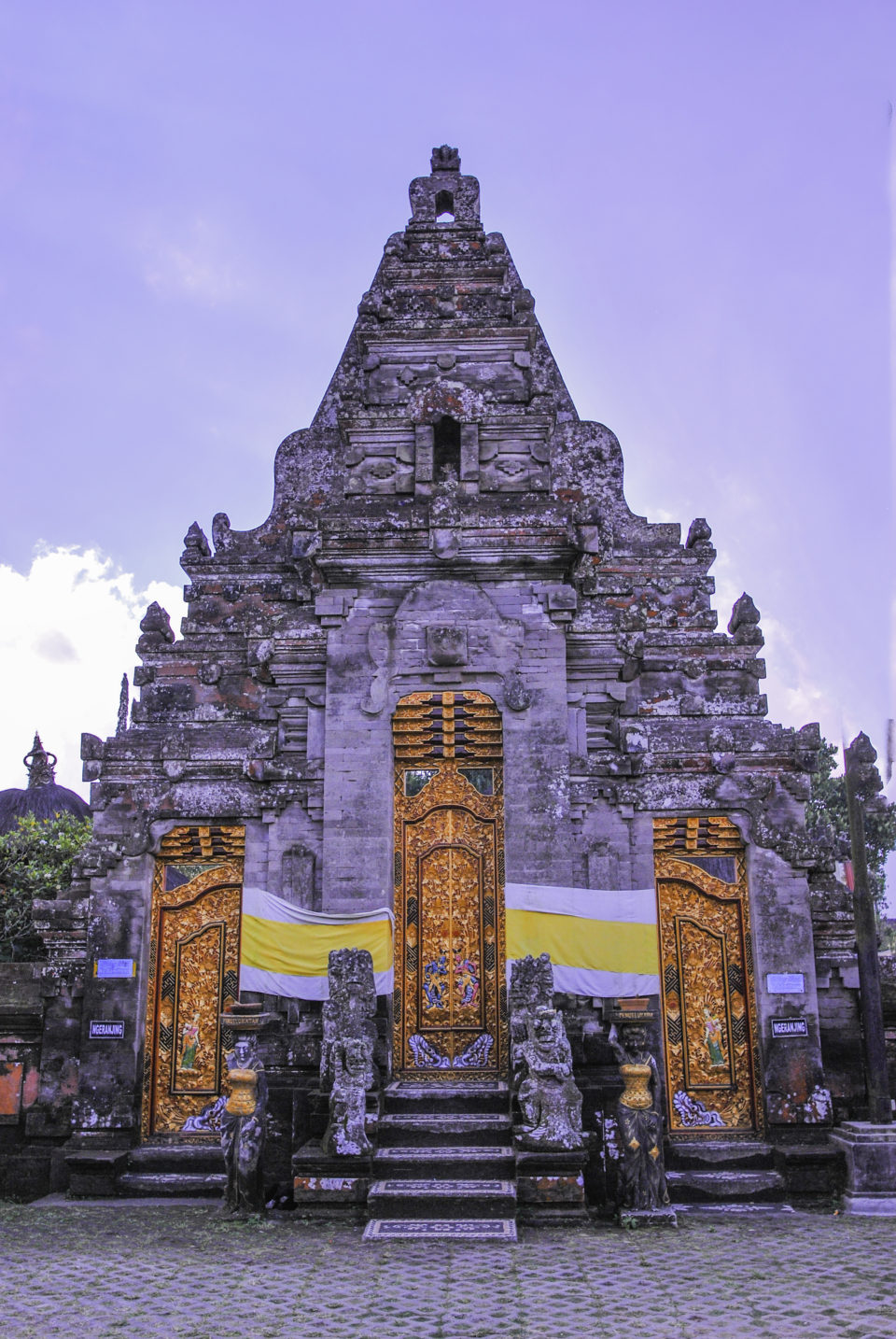 Tips:
The weather in the mountain is slightly cold compared to the plains of Bali. So have a thin jacket with you.
Also Read:
Temples of Bali – Part 1 – Pura Tanah Lot
Temples of Bali – Part 2 – Pura Taman Ayun
Temples of Bali – Part 3 – Pura Besakih
Culture and Belief of Balinese