Temples of Bali – Part 2 – Pura Taman Ayun
         The 2nd part of the Temples of Bali series will cover Pura Taman Ayun. Built in 1634 by the Rajah of Mengwi, as a family temple, it has the 3 Murthys – Siva, Vishnu, Brahma and deified ancestors of the royal family within its complex.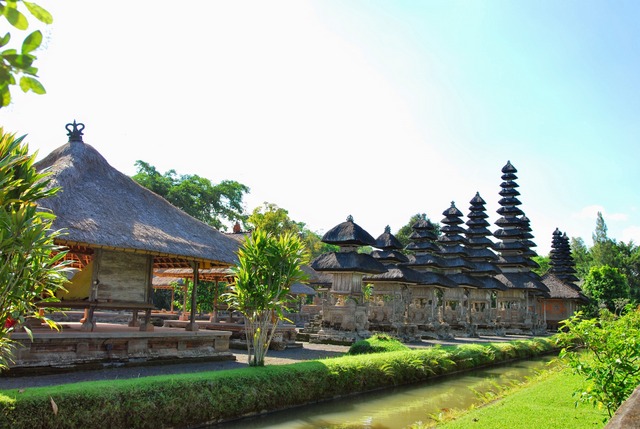 This temple is located in Badung regency in Mengwi, about 45 minutes from Denpasar. I recommend visiting this temple by renting/riding a scooter and can be combined with Tanah Lot as it is in the same route for Tanah Lot. The entrance fee to the temple is 3000 Indonesian Rupiah.  The reason for visiting Pura Taman Ayun or the Temple of Royal is that it epitomizes the Balinese architecture more than any other Balinese temples – with its towers of Pelinggih(Meru) and the three mandala concept based on Vastu Sastra, an architectural style prevalent in ancient India. The towers of Pelinggih or Meru represents the sacred Meru mountain mentioned in ancient Indian literature and Meru mountain was the abode of gods to keep the discussions concise.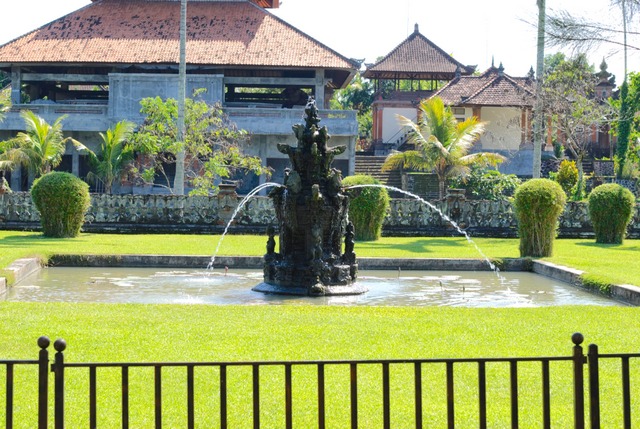 The deified ancestral  worship is similar to the ancient Tamilnadu,India where hero worship or "Nadukal Vazhipadu" is a prominent part of the Hindu culture in those parts of the country and is practiced even today. Though this practice is not part of the mainstream Hinduism, it was included in the Hindu belief and a connection was established through Sthalapuranas between these idols and Vedic hindu gods.
          The tri-mandala concept is that the temples are separated into outer, middle,inner courtyards or Nista,Madhya,Utama Mandalas separated by different gates – Candi Bentar  or split gates which opens into Nista Mandala and Kori agung or roof towered gates sitting between Madya Mandala and Utama Mandala.  Do note that the shrines in the Nista Mandala will be open only during important religious ceremonies.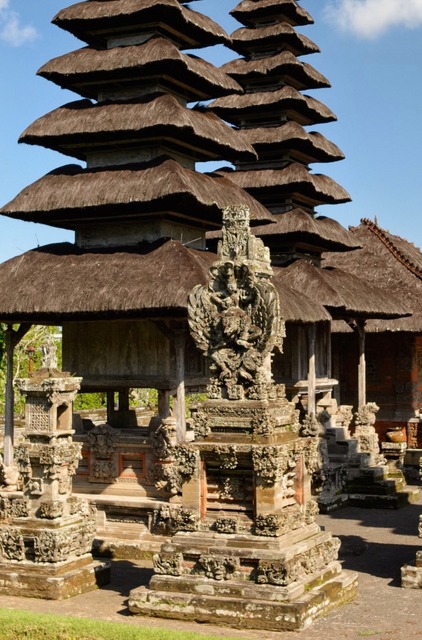 The temple is surrounded by a moat and is connected by a bridge. There is a garden before one enters the 3 mandalas, which has a water fountain with 9 jets with each being placed in the 4 cardinal and 4 sub-cardinal points and the 9th one placed in the center. There is a large Cockfighting pavilion used for cockfights and other social gatherings within the temple complex.
The temple certainly can't be compared with other temples in terms of the grandeur but if one is interested in the Balinese architecture, it is a must see place in Bali.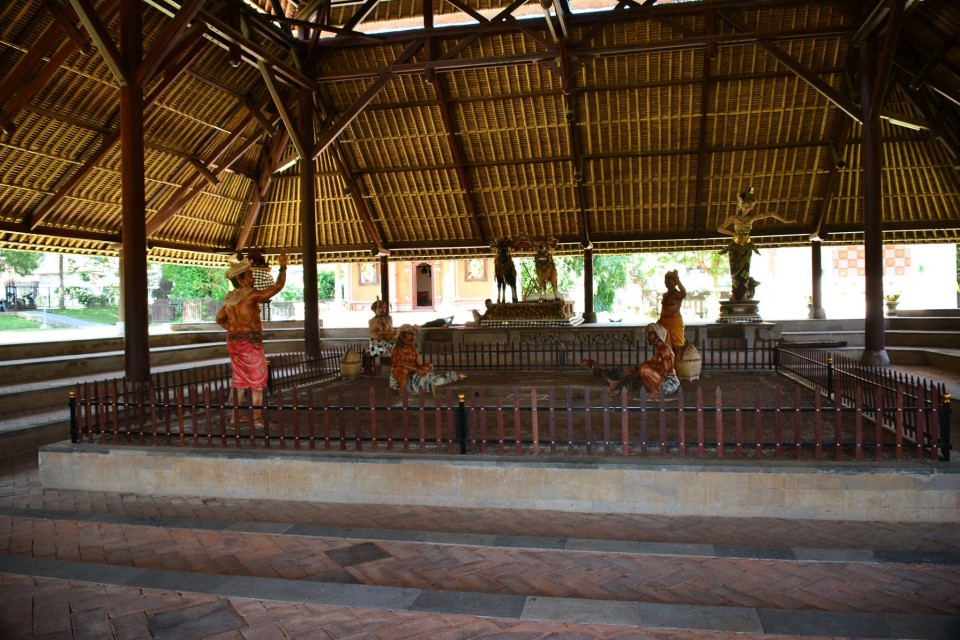 Warning: If you are riding a scooter, do watchout for the corrupt policemen of Bali near Taman Ayun who will set you back by about 500,000 Rupiah(or roughly $40) as experienced by me.
Also Read: