Shangri-la in North Carolina – VisitNC-4
                  I felt like Gulliver in the island of Lilliput as I stood next to the water-tank of the village. It was a bright day with the sun bearing down upon the village. As I stared down the village, I could see it had all the amenities of a modern American village and much more. It has a library, a hotel, watermill and other amenities. This village was built with quartz, stone and concrete. I had read previously, that it lacks a hospital as the city planner and the architect of this village died while building the hospital.  
                 This is Shangri-la, a miniature village created by a retired Tobacco farmer, Henry Warren in a plot by the NC-86 highway north in Prospect Hill, North Carolina. He started his work in 1968 after his retirement and for next 9 years, he poured his heart and soul that by 1977, his work was almost complete except for the hospital. The village stands even after 40 years of his death with a properly kept grass lawn inside the village. Next to the village is the house where Henry Warren's family lives.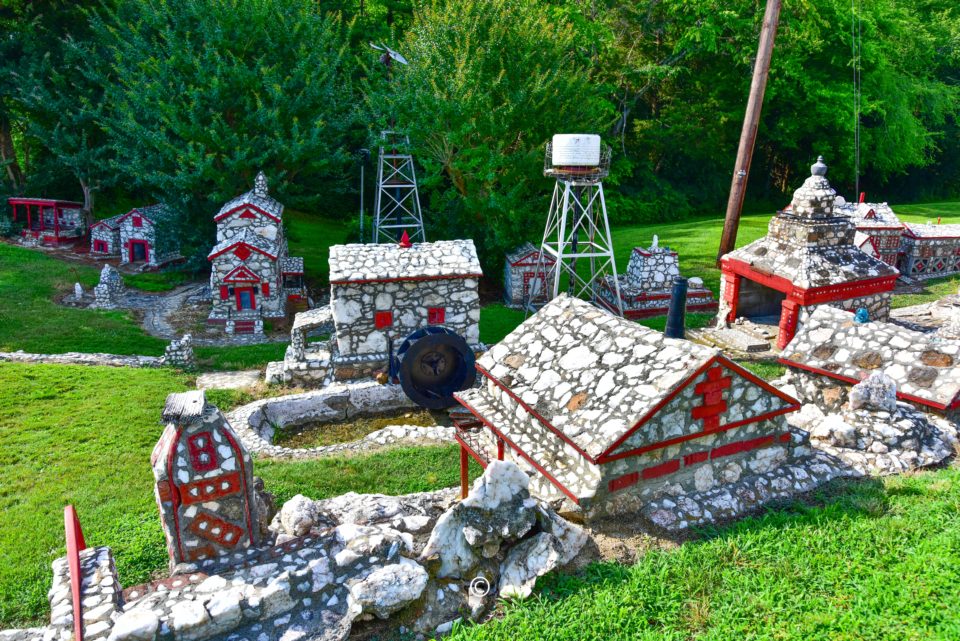 I could understand that his work was sacred to him as I could correlate to another historical incident,  which happened in India. This event goes back to the 8th century in ancient Tamilnadu in India. The Pallava emperor, Narasimhavarman II, had built a now very famous Shiva temple, Kailasanathar temple in Kancheepuram (I had incidentally visited this temple in Dec of 2017)  and had fixed a date for consecration of the temple. Lord Shiva appeared in the emperor's  dream and asked him to move the date of consecration as Shiva would be in Thirunindravur near modern day Chennai for the consecration of another temple. Surprised that he did not hear about the temple, the emperor went to Thirunindravur. He was astonished to find out that the person who built the temple was Poosalar and he had built the entire temple in his heart. The Pallava dynasty kings built a temple in honor of Poosalar – Hridayaleeswarar Temple.  Poosalar is one of the 63 Nayanar Saints.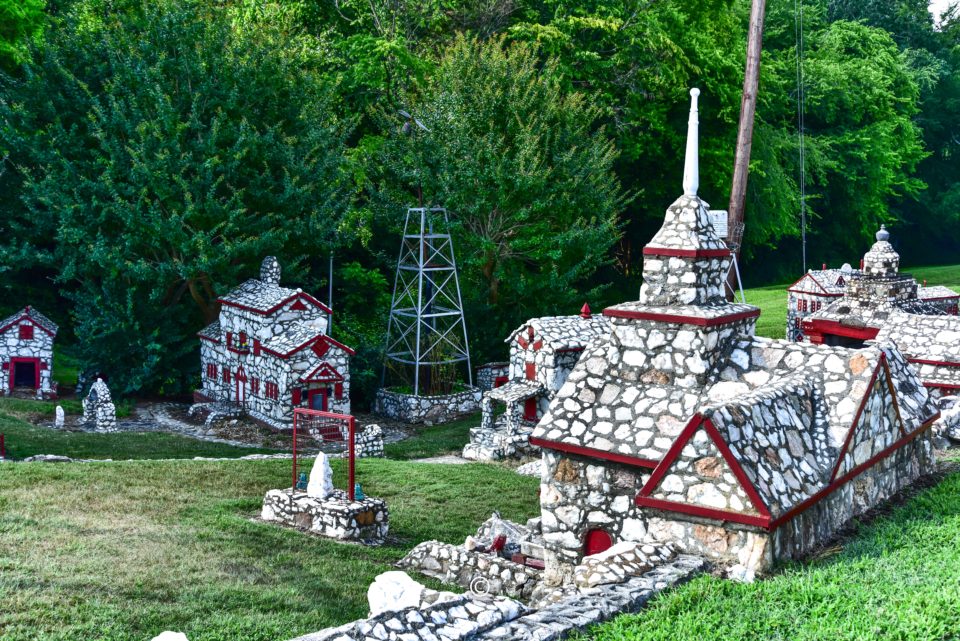 Coming back to Shangri-La, the village is on a small stretch of road called Henry Warren Road off the NC-86 in Prospect Hill, NC and for easy recognition, look for a fire station which is the only other building in that short stretch of old highway. I had the hesitation of intruding into a private property but I realized there is a guest book placed there for comments.  The family welcomes the visitors to visit the village in a mark of respect for Henry Warren and his works.
Time Taken: 30 mins unless you want to review the Guest book
GPS Location: Shangri-La Stone Village, Henry Warren Road, Prospect Hill, NC
Also Read: