Franklin Street – Food Haven in the RTP – VisitNC-1
         I had just moved to Chapel Hill, North Carolina in February of 2016, wondering what was in store for me as I was preparing for the long haul expecting to spend the remainder of my life till retirement there. I went to a Vietnamese restaurant, Lime and Basil in Franklin Street for a bowl of Pho, rice noodle soup consisting of broth, herbs and meat, which has become one of my goto comfort foods since my backpack trip to Vietnam 10 years back. I was not expecting much as I was disappointed with some of the Phos elsewhere in USA since my trip. Unexpectedly the Pho Hai San I ordered turned out to be ridiculously good that I went back again the next day. In the past 2 years, I have tried various other restaurants in Franklin Street, different cuisines, Turkish, Mediterranean, Japanese, Greek, Indian and I was disappointed with some but mostly would return back satisfied with the day. And if it is one of those stressful days or a bad day dealing with the customers of mine, I would to one of the famous breweries there for a pint of draught beer.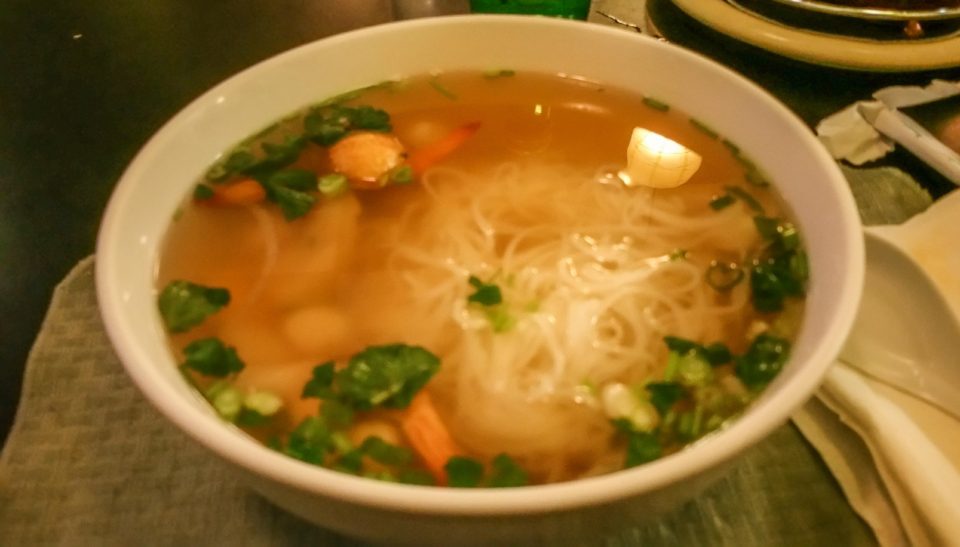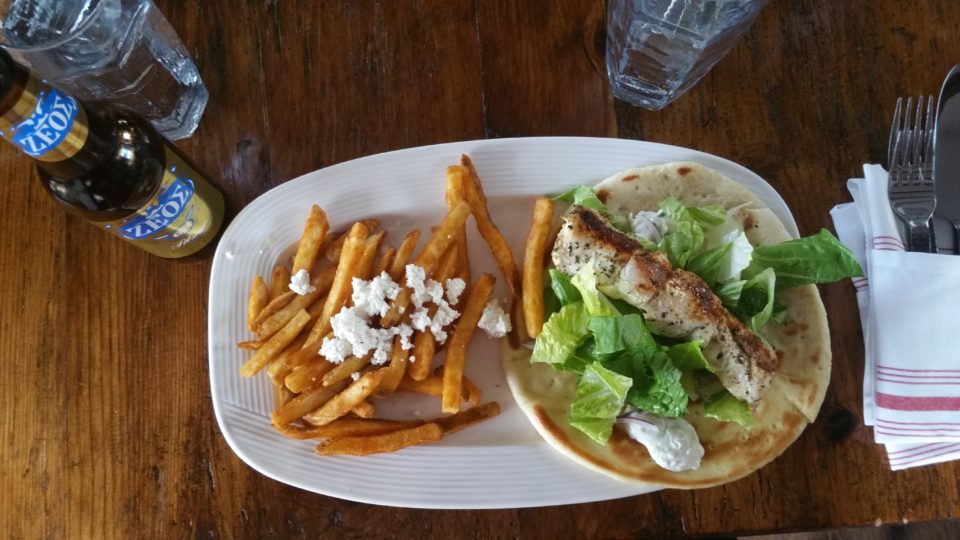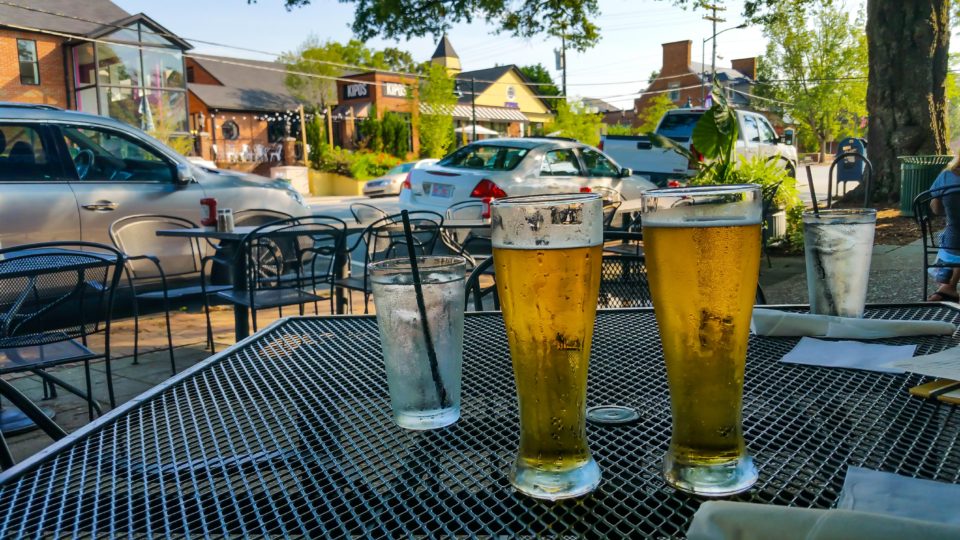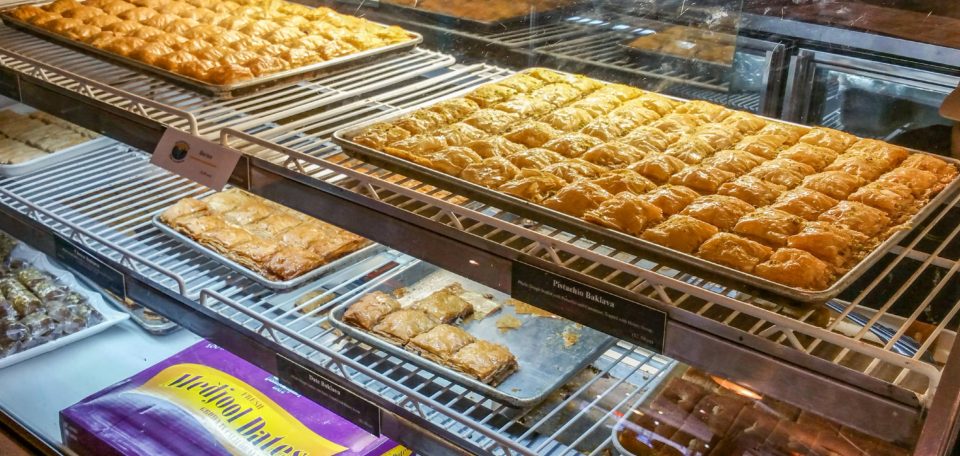 As I noticed in these 2 years,  Franklin Street (both East and West),  the hub of NCAA men's basketball champions – UNC,  is a food mecca with diverse cuisines. Franklin street constitutes the downtown of Chapel Hill. The 3 mile Franklin Street, named after Benjamin Franklin, starts from the city of Carrboro as West Franklin street and extends beyond Columbia street as East Franklin street and morphs into US Highway 15-501 leading to the city of Durham. There are few notable ones – as you drive from Carrboro you would come across  Kipos, serving Greek cuisine but noted for its choices of wine and behind it is the Vimala's Curry Blossom run by Vimala Rajendran, which differs itself from other Indian restaurants in serving some authentic South Indian dishes and also they source all their grocery including meat locally. Opposite to it is the Carolina Brewery,  which I dig for the variety of craft beers and the outdoor spot it provides for people watching. You have the slightly upscale Talullah's next door which offers some authentic Turkish cuisine. Opposite to it was the Carolina Ale House, American style pub fare which unfortunately shut shop in the middle of 2017.  Mediterranean deli & catering for some tasty souvlakis, kebabs, desserts, especially different varieties of Turkish Baklavas such as Pistachio, Date and Cheese. Fast forward a bit skipping the Cholanad, the Indian restaurant, which personally is not my preferred joint for its lack of authenticity. Then you have Lime and Basil Vietnamese cuisine – one of my favorites as you won't go wrong with the Phos. Little ahead, you have the Spicy 9 Sushi place and little further tucked inside, you have Yoghurt Pump, one of my favorite places to get some frozen yoghurt treats. On the corner of the Columbia street where the Franklin street turns into East Franklin street, there used to be Jasmin Mediterranean bistro, which shut shop in 2016. 2 shops down on the Columbia street, you have Kurama Sushi for some inexpensive sushi. Diagonally opposite in the East Franklin street and Columbia corner, there is the Top of the Hill,  which is also a distillery along with being a brewery and carries some organic hard liquor including Moonshines. I felt the food was slightly pricey though from the presentation of the food, I deduced the restaurant is striving to present itself as a notch above regular breweries with their typical American finger foods. If you have caffeine craving or sugar craving  you have Carolina Coffee Shop and Sugarland next to each other. Further along is the Sunrise Biscuit Kitchen which featured in the Travel Channel and is famous for its Biscuits.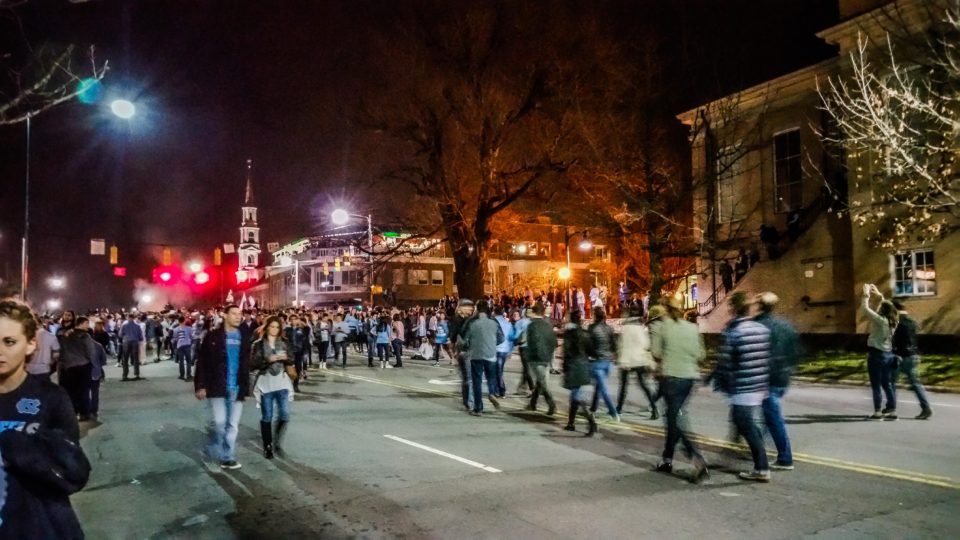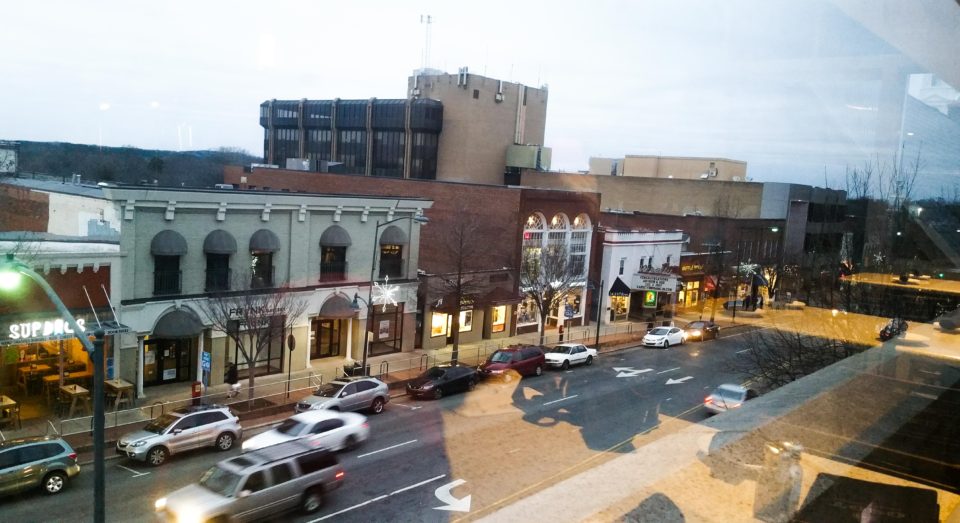 If one need to experience luxury travel further down East Franklin street and there is the Il Palio, North Carolina's only AAA 4 Diamond Italian restaurant  a noteworthy restaurant to explore. Opposite to it, is the Mexico restaurant, Cerritos Cantina, which has become my favorite joint in the recent times.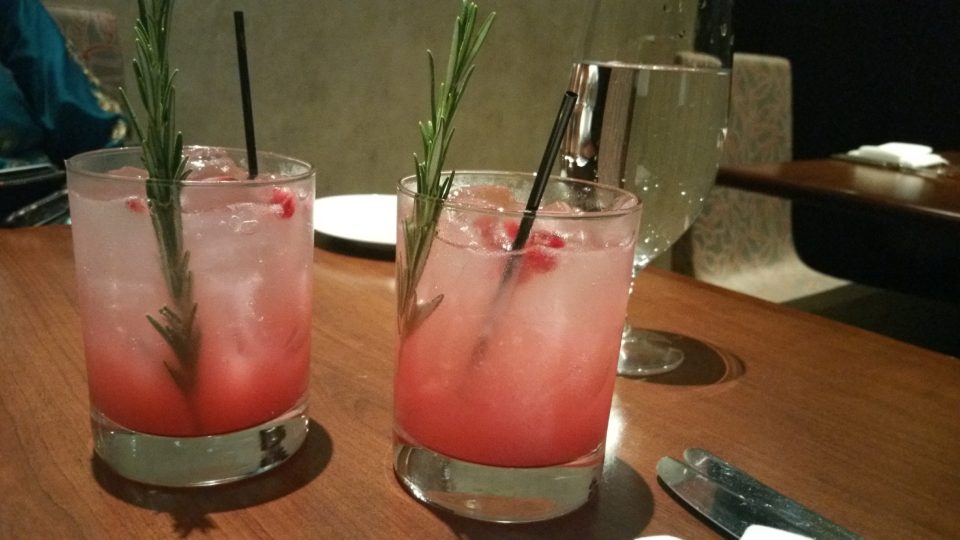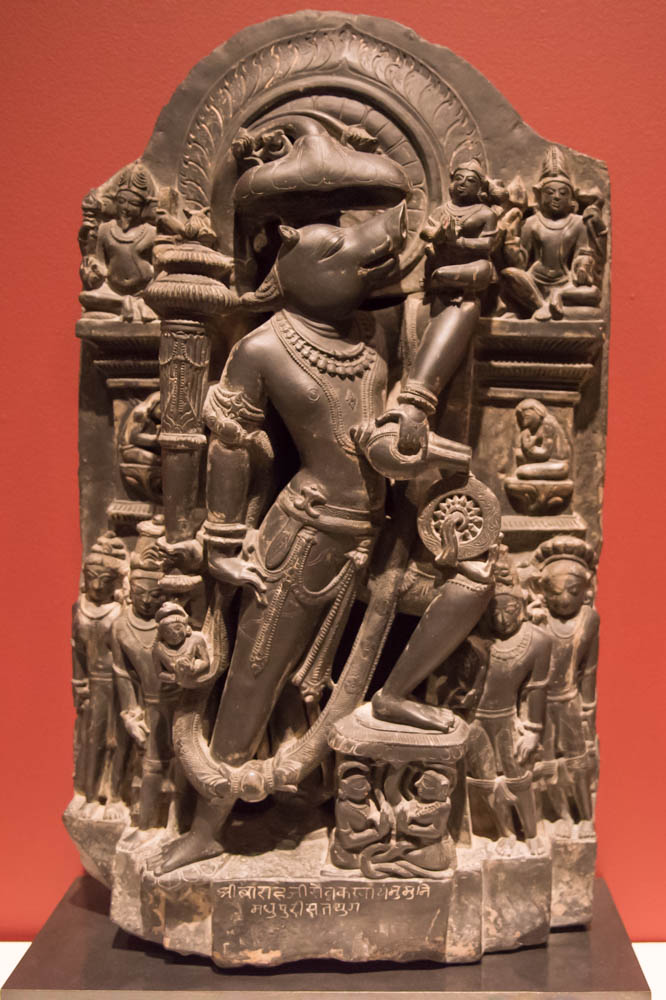 Franklin street is not just a place for foodies. It carries a vibrant atmosphere with the energy being partially injected by the youthful exuberance of the students of the UNC. I had the opportunity to witness one of those exhibitions of youthful energy when on March 5th, 2016 UNC beat Duke and the victory celebrations happened near the intersection of Franklin street and Columbia street. There are lots of shops for casual afternoon shoppers including places to buy Carolina gear. Other interesting places to checkout are the Morehead Planetarium and science center, which is one of the oldest planetariums in USA and Ackland Art Museum (just off Franklin Street in Columbia Street) , which carries some exquisite South Asian sculptures going back few centuries.
               Overall Franklin street is sure to entertain both a casual visitor and tourists with its hustle and bustle and anyone visiting the Research Triangle Park region would have an afternoon and an evening well spent.