Zurich to Vaduz – Drive through Heaven
      If you are traveling to Switzerland and willing to drive within the country, people would suggest different scenic routes. But I rarely came across Zurich, Switzerland to Vaduz, Liechtenstein when I was searching in the internet. I had decided to drive within Switzerland the flexibility of the transportation would allow me to alter my itinerary based on the situation. As I wanted to see Liechtenstein, I took a day trip driving from my hotel in Zurich to Vaduz, the capital of Liechtenstein. And TripAdvisor or google did not provide much details about this route. 
     The drive would take roughly about an hour and a quarter each way but I suggest giving it twice the time as you want to make pit stops and explore the scenes. The route primarily runs through A3 motorway in Switzerland and forks into E43 near Vaduz.  I made a stop at Fuchsberg service area on my way to Vaduz, which has a McDonald's restaurant and grabbed a quick breakfast but spent most of the time cherishing the nearby meadow with the sheep and cows.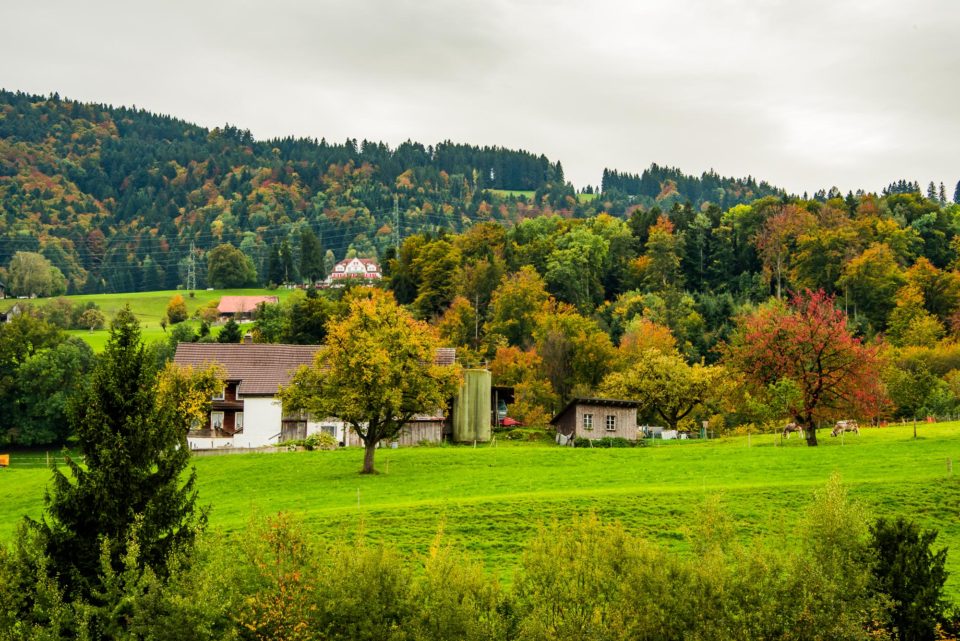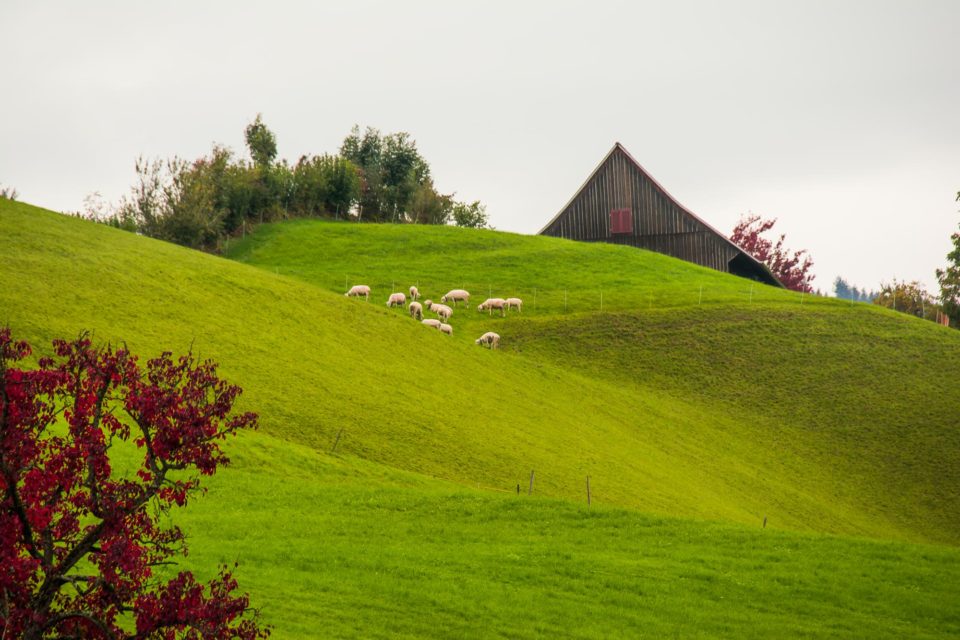 As I drove from Zurich to Vaduz, I came across Tectonic Arena Sardona, an UNESCO site. As I was cherishing the spectacular Swiss beauty, I reached Vaduz, Liechtenstein as there is no way border control between these 2 countries and one does not need a visa to travel to Liechtenstein if you have a visa for Switzerland.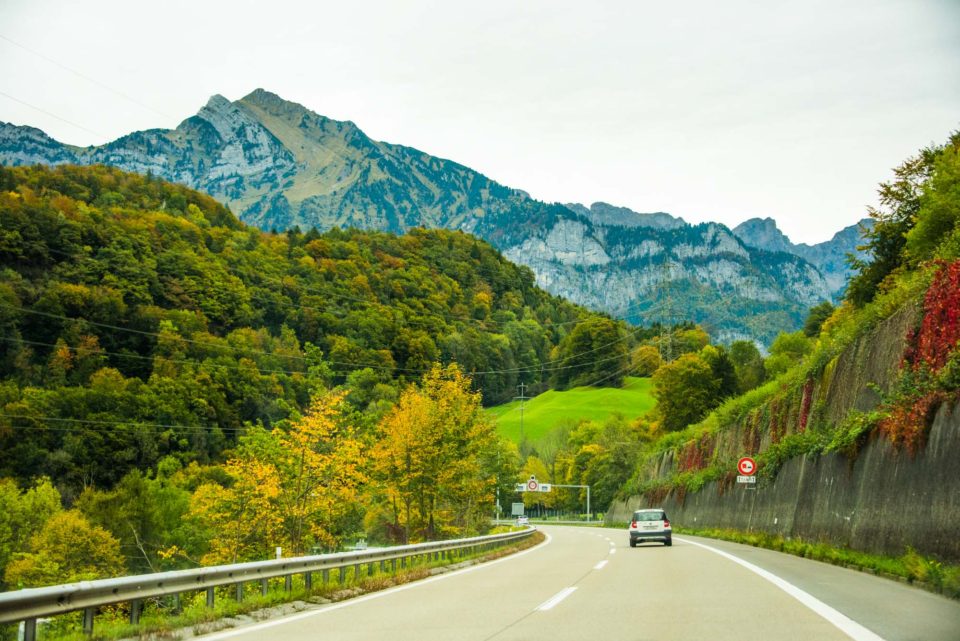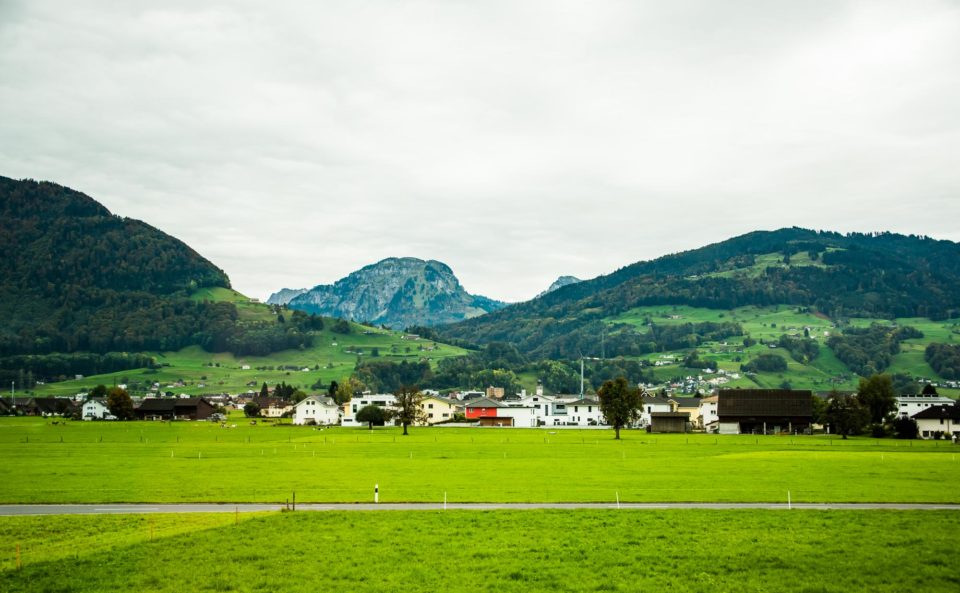 Once I had seen Vaduz and Balzers in Liechtenstein and had one of the best tasting beers  along with a delicious lunch in Vaduz , I drove back and stopped at the Lake Walen (Walensee) service area again on A3 motorway. The sight is something out of ordinary with the jaw dropping lake Walen (Walensee) with turquoise waters with Churfirsten mountains providing the perfect background. Savoring the overwhelming experience, I drove around Lake Zurich to reach my hotel thoroughly feeling fulfilled with my trip.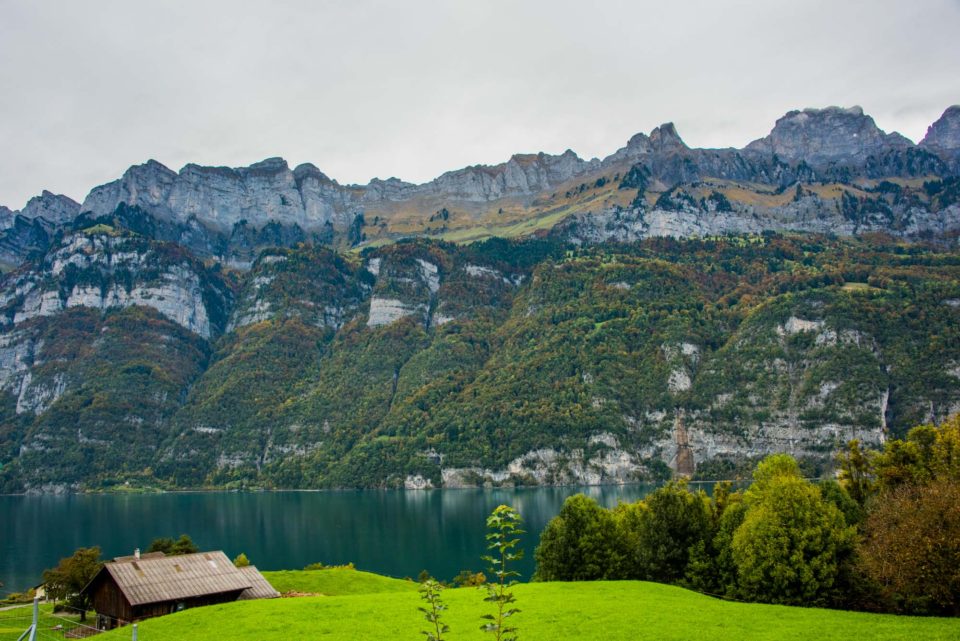 I can safely say this drive is up there with the Pacific coast drive in US, which is touted as one of the top scenic routes and I had driven through previously. I felt it is very unique as the beauty of the scenery continues to accentuate as you drive to Vaduz and back to Zurich. And what better way to see the Swiss meadows than to do a drive from Zurich to Vaduz and back?