ChungKing Mansions of Hong Kong
I was traveling to Denpasar, Bali, Indonesia from Chicago, USA in May of 2015 through Cathay Pacific and I felt the opportunity to explore Hong Kong albeit only for a night as I was getting a layover option for my ticket. As I was doing my research on how to spend my night in Hong Kong, I was initially swayed by the financial nerve of Hong Kong, district of Hong Kong Island as I thought I can get nighttime pictures of the Hong Kong from "The Peak". But my traveler mindset laid eyes on an offbeat location – ChungKing Mansions of Tsim Sha Tsui, the most chaotic part of Kowloon district.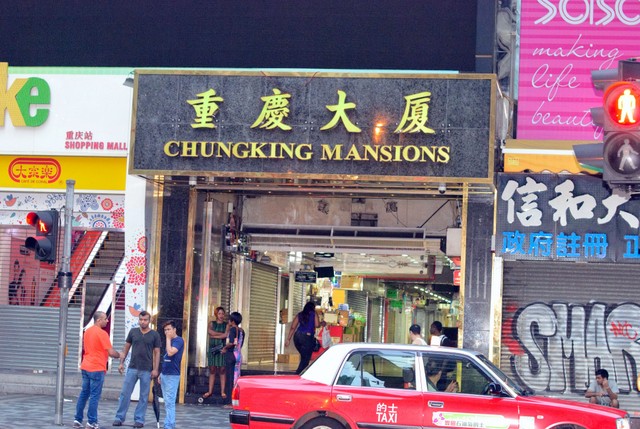 Kowloon or Nine-Dragons as it is called in Cantonese, is one of the most densely populated regions in the world with roughly 2 million or about 50% of the total Hong Kong population living in the 47 sq.km area. It has a very vibrant nightlife though not without a seedy underbelly, which is mostly centered around the Mong Kok area, specifically in the Portland street.
Another reason to choose ChungKing mansions is its diversity. If you understand Hong Kong, about 92% of the population is of Chinese descent and the rest are from Indonesia and South Asian countries like India, Nepal,Pakistan and Bangladesh. But the ChungKing mansions itself will look like a place out of South Asia or Africa depending upon the location within the mansions.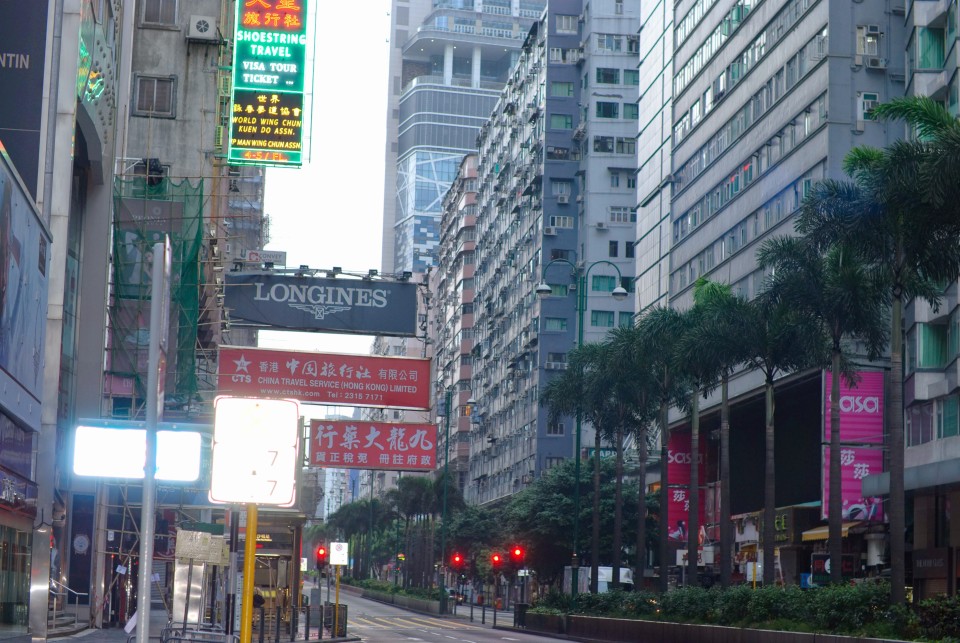 ChungKing Mansions is made of A,B,C,D,E,F blocks, each having their separate elevators. There are a total of 17 floors in the Mansions. The first two floors, Ground floor and 1st floor contains Bangladeshi, Nepali, Indian, Pakistani, Nigerian stores and restaurants. These have a common walkspace. The remaining floors are separated from different blocks and have private homes and guesthouses. Many of these guesthouses are run as  budget hotels. And these hotels offer one of the cheapest accommodations in the whole of Hong Kong. But ChungKing mansions are also famous for its notoriety with its drug dealers and illegal immigrants. Chung King Mansions were constructed in 1961. It is located on the Nathan Road, which is famous for cheap electronics stores.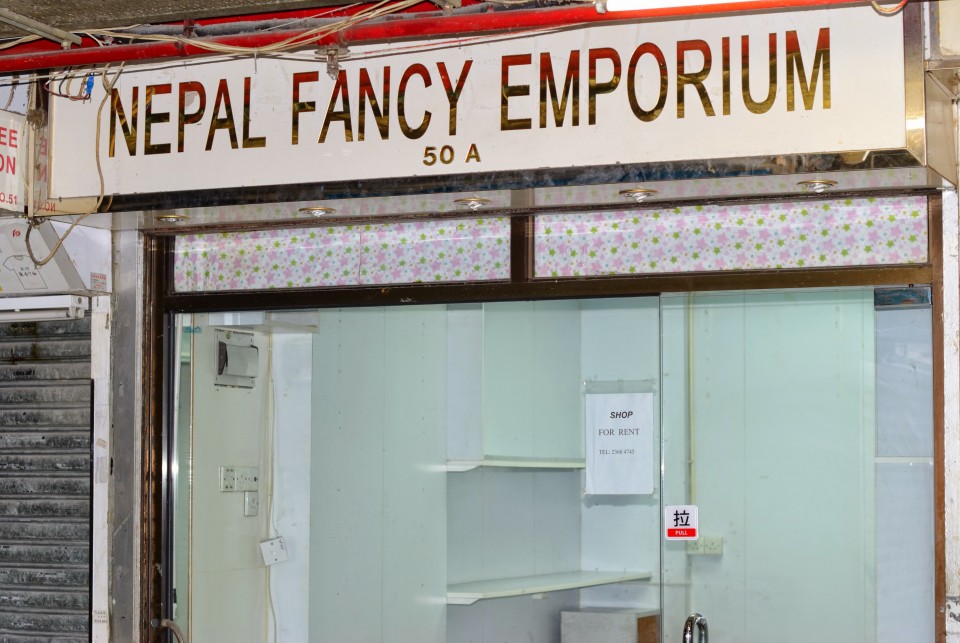 Armed with this knowledge, I choose this place to explore the Mansions and the vicinity for the night of my stay. My flight had landed at Hong Kong around 8 pm and my journey to the ChungKing mansions from the airport took almost an hour (the travel to ChungKing mansions is provided in the section – How to Get there).  As I walked in, I was surrounded by numerous touts, mostly South Asians. I waved them off and  headed to my hotel, Skylark, which was a guest house in what would have been a typical 2 bedroom apartment, now separated into probably 5-10 rooms in a different floor than where the hotel reception was. The room was comfortable and clean though very small by any standards but I did not have great expectations. To give you an idea, a NBA player would have his legs inside the bathroom while his body and head would be on the bed. Needless to say, Hotel Skylark was run by an Indian Punjabi.  I picked a small Bangladeshi restaurant serving Indian food from the numerous South Asian restaurants making my choice by looking at the prepared foods as I did not want to waste time eating. After my quick dinner of Paratta, Chicken curry and hot Indian masala chai, I headed out into the streets and wandered around. The area felt very safe with the crowds including women and children walking around at about 11 pm in the night. I checked in to a massage parlor in one of the alleys off Nathan road  to get rid of the tiredness due to my 14 hour economy class journey from Chicago. I was expecting some offers of "happy ending" due to the notoriety of the area  though I was prepared to reject them.  But the girl, around 21, did an excellent job in loosening up all the tired muscles. I briefly felt ashamed and I tipped her well (not sure it was due to her work on my muscles or due to my guilt) and headed out. The massage itself costed me around $40 USD. I walked around checking the electronics stores though I was not planning to buy anything.  After an hour or so, it started raining and I headed back to my hotel, had few hours of sleep and in the morning, headed back to the airport. If you ask me whether I would go with my family to the ChungKing mansions, my answer is yes. Whatever I heard or read about  the mansions, I did not feel any negative vibe while I was in the mansions or around it. That is my criteria in having my family at a place. In short, I would recommend  anyone reading this blog to visit ChungKing mansions and experience the totally different atmosphere prevalent there.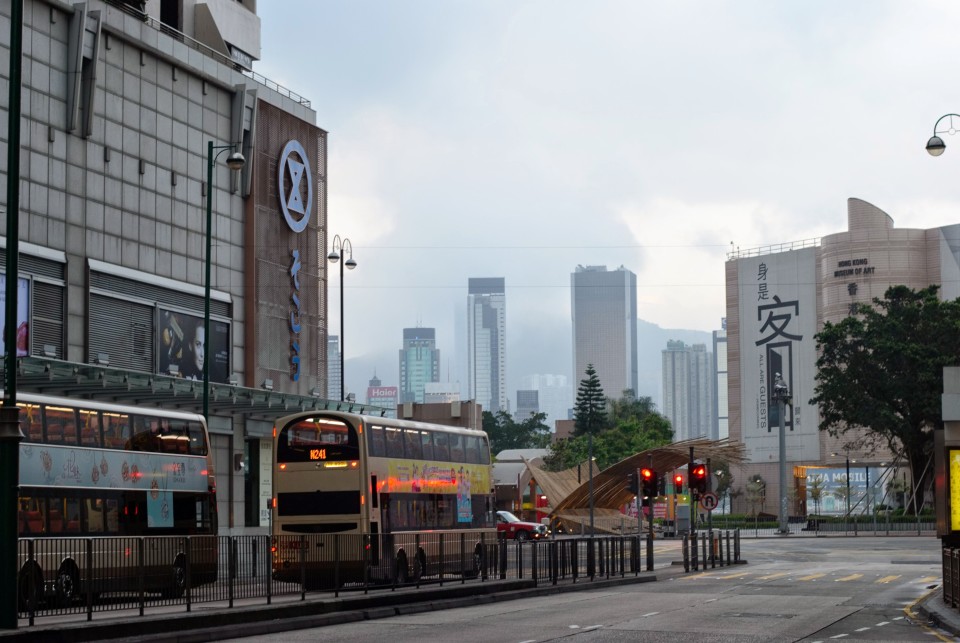 How to get there and get out?
Take the Airport Express of Hongkong MTR, which is the fastest way to get to Kowloon and which you can take within the Hong Kong airport. A 20 minute journey would get you to Kowloon station which is located in Tsim Sha Tsui area. The MTR service offers complimentary shuttle service which will get you to different parts of Kowloon. The MTR complimentary shuttle is within the Kowloon station. Take K2 shuttle to get to the Peninsula Hotel stop and you and it is a 600 feet walk to the Chung King Mansions.  The shuttle service is available every 12 minutes.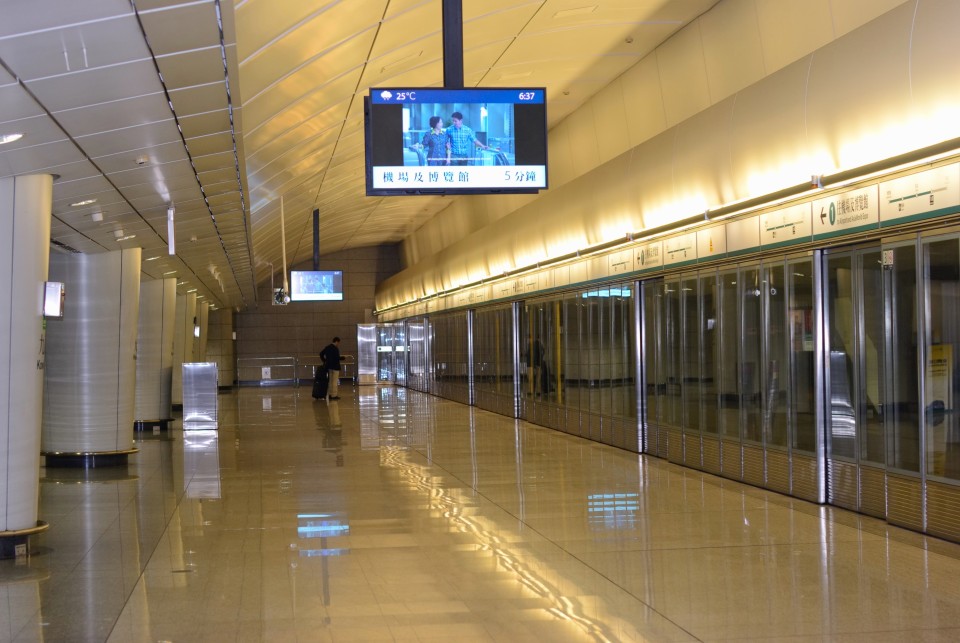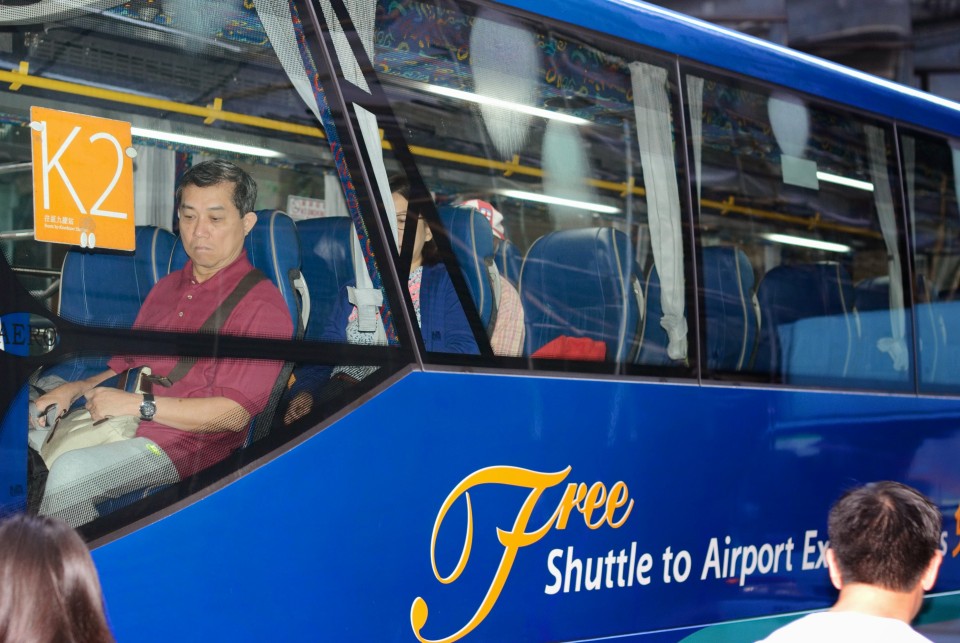 On return, get to the same stop which is next to the Peninsula Hotel and head to the Kowloon station where you can get the MTR back to the Hong Kong airport.
MTR Airport Express will cost you around $12 USD or 90 HKD one-way or the roundtrip is around $21 USD or 160 USD.
Address of the ChungKing Mansions
Chungking Mansions, 36-44 Nathan Road, Tsim Sha Tsui, Kowloon District, Hongkong.
Where I stayed – Hotel Skylark, Flat E4, 16/F, Bl E, Chungking Mansion, Kowloon
Also Read: